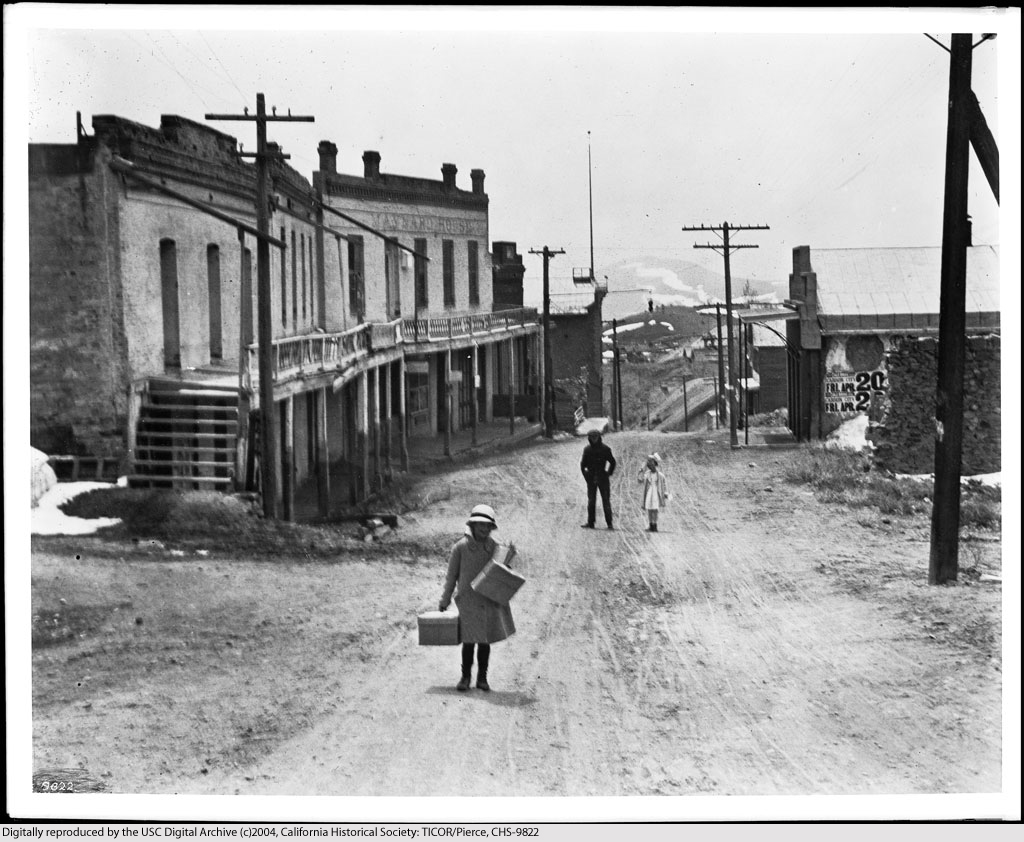 3. The Maynard House

The heart of Gold Hill, the Maynard House held a saloon, a boarding house, and a variety of shops. Here it is in a photograph of Gold Hill Main Street in 1900 (foreground left). The Gold Hill Hotel can be seen in the background, second house on the right.

You can see that both electricity and telephone lines have made it down "the Hill" - originally run to service the mines and mills, by the turn of the century it was available all along the main streets. Indoor plumbing may have been near non-existent, but other comforts of the modern age were being pioneered on the Comstock.

Gold Hill is well on the decline from its boom days of the 1870s, but there is still a living town. Thirty years later, things had changed dramatically.


By 1930, Gold Hill was a ghost town. You can see time can not been kind to the Maynard. The whole second story balcony is gone, and the northern addition is abandoned and decaying. The other major transformation is the return of the natural vegetation. Sagebrush is growing on the once denuded hills, and without the constant need for firewood, trees have been allowed to grow to full size.



The structure on the hill in the center background is the Gold Hill School, located by the Crown Point Ravine (the school has since disappeared, as has the ravine).