I recently found a great app for making 18-19th Century style portraits: PortraitAI.app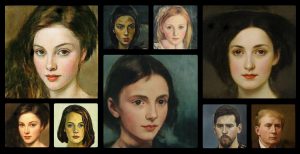 Just upload a picture, be it a selfie, a stock photo, your favorite celebrity or art model, and you can generate an oil painting in the style of the old masters.
The program is still very restrictive in terms of race (it will literally whitewash any POC), and aesthetics (the AI doesn't quite know what to do with more modern or offbeat hairstyles), the website promises more diverse possibilities as the app continues to evolve. In the meantime, if you're not a portrait artist but you'd love to "see" your European-equivalent characters, it's a great place to play.
Here are some of my rulers from the Kingdom of Night: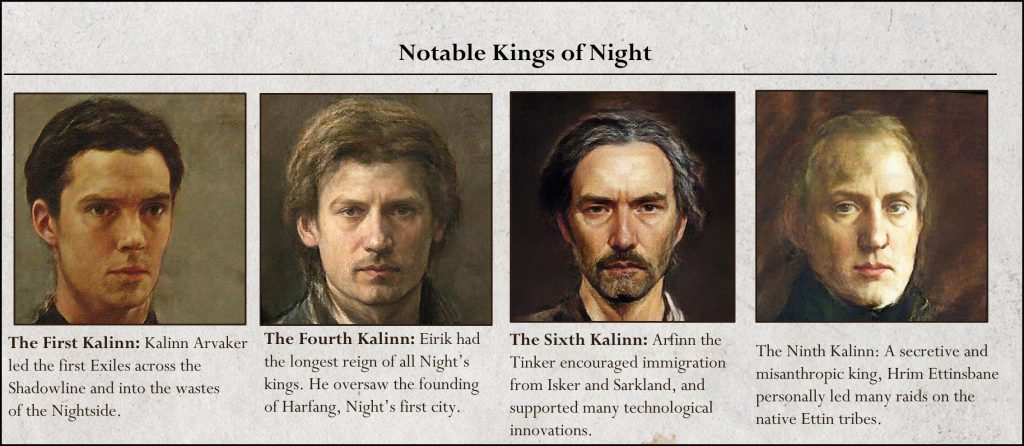 But suppose you need to create a portrait from scratch? Or your character is less than lily-white? Then I highly recommend Artbreeder!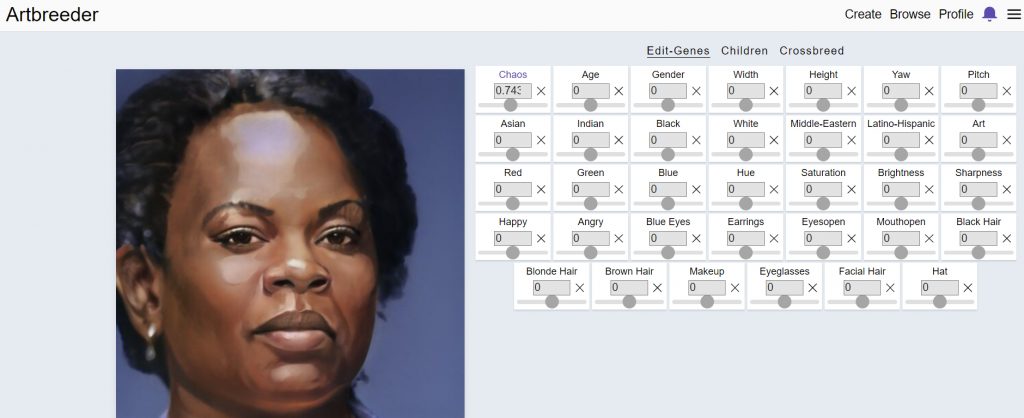 Here's a screencap from one of the portraits I made. You can start with a randomly generated face, or choose multiple starting images from the catalog, then play around with all the sliders to customize gender, age, race, width and height, facial expression, colors of eyes and hair, and just how "artsy" vs. "photorealistic" you want to go.  Go a little too far in any category and the results are… abstract to say the least. But a little practice and you can make just about any face. I quite like turning up the "Art" slider to get that "DnD sourcebook painting" look: